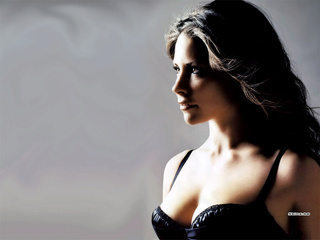 Name: Natalya Sokolova
Aliases: Alina Ivanova
            Svetlana Vokova
            Nadya Vasilieva
Gender: Female
Age: 26
Affiliation: SSB (Soviet Special Branch)
Family: Father- Luca Schulz (Hydra Agent)
            Mother- Zoya Sokolova (SSB Agent)
Fluent In: Russian
               German
               English
               French
               Spanish
Skills: Assassin
         Spy
         Thief
         Expert Marksman
         Expert Safe Cracker
         Interrogation
Trained In: Gymnastics
                  Acrobatics
                  Boxing
                  Wushu
                  Karate
                  Judo
                  Aikido
                  Savate
                  Jujutsu
                  Ninjustu
Abilities: Enhanced Immune System
             Enhanced Strength
             Enhanced Endurance
Medical: Sterilized
Background: Natalya was the brainchild of SSB Director Tatiana Kruglov who dreamt of creating the ultimate SSB agent. SSB agent Zoya Sokolova and Hydra agent Luca Schulz were carefully chosen for their abilities and qualities. Artificial insemination was used and into the embryo SSB scientists injected a single drop of the super soldier serum. A surrogate was then chosen to carry what Tatiana had begun to call the "SSB's New Weapon". Her development was very carefully monitored and she was born on a very cold December night. She would never meet her parents, but Tatiana granted her mother one request, to bear her last name. Natalya was raised by Tatiana within the SSB. She was privately tutored and begun her training at a very young age. She was allowed no friends and her entire life was monitored and charted.
On her 15th birthday she passed her first important test - an execution style killing of one of their own who had become a traitor to their organization. She shot him straight through the front of the head in a room filled with other SSB agents. That night she received the SSB tattoo, which is invisible without the use of a special light. This tattoo, which is placed on the back of the neck identifies SSB agents to each other without revealing themselves to anyone else.
Natalya has become the SSB's top agent and the exact number of kills she has made is unknown to anyone outside of the SSB. She has killed a number of SHIELD agents and stolen classified SHIELD documents, putting her at the top of their most wanted list.

XslvrstarX

Admin




Posts

: 8948


Join date

: 2016-05-03



---
Permissions in this forum:
You
cannot
reply to topics in this forum